Who would've thought you could use apps for a college education? I mean they've always been considered to be such "negative tools that cause distractions for students". Today, this is certainly not the case, since they benefit teachers and students alike, in more ways than one!
Let's look into some of those apps to understand how exactly they can benefit you in your academic prospects.
| App name | Price | Available on |
| --- | --- | --- |
| BenchPrep Companion | Free for existing BenchPrep users | Android and iOS |
| Brainscape | Free | Android and iOS |
| Left to spend | $2.99 | iOS |
| Alarmy | Free | Android and iOS |
| Dashlane | Free (paid subscriptions available) | Android and iOS |
| Sleepy Sleep Cycle Tracker | Free | iOS |
| Chegg | Free (in-app purchases available) | Android and iOS |
| Wolfram|Alpha | : $2.99 | iOS |
| MEGA | Free | Android and iOS |
BenchPrep Companion for your exam preparation!
Imagine having an app that lets you prepare for your exams?
Well, Benchprep companion is your go-to exam preparatory app. This has a wide array of features such as study plans, practice questions, flashcards, and various other learning tools. According to assignment service UK, the app is popularly used for important exams like GMAT, GRE, LSAT AND SAT and proves to be extremely useful in making it easier to prepare and concentrate. You may find this blog useful to get insight into some tips on study habits. The study plans also allow you to streamline your study schedule so you don't spare any wasted time!
Brainscape
Various researches have been conducted to make apps that improve the memorization and learning abilities of college students. The Brainscape is the result of such cognitive scientific research for effective study methods. This modern app lets you create and browse various flashcards, based several thousands of subject choices. From natural to social sciences, Law and many more, this app is the best fit for learning technical and lengthy information, which would otherwise be difficult.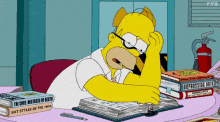 Chegg
One of the greatest problems you'll face as a college is the task of managing your finances. Using Chengg can help you rent or buy course books for a fraction of the original price. The best assignment writers, this can greatly save you a lot of money and get you the resources you need. The Chengg app also has other features like getting assistance with your homework and gaining access to live tutors, flashcards and much more. This app is gaining a lot of popularity among college students who can't compromise on their budget yet, require the resources.
Rise and shine with Alarmy!
As college students, you'll mostly be worked up with your academic to such an extent that it may result in a messed up sleeping schedule! Yes, waking up for morning can be a struggle of its own but who said it has to be? Alarmy makes sure that you get a quick start to your day and start the hustle on time. The settings in this app are such that you HAVE to get out of bed to switch the alarm off. For example, you might have to take a picture of a certain object in your living room or solve a puzzle for the alarm to stop ringing. All these activities have been included in the app so that by the time you close the alarm, you're already wide awake!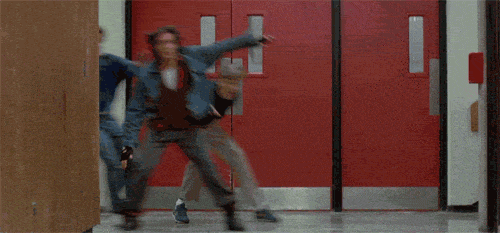 Say Hello to your Mobile Wallet-Dashlane!
Being a tech-savvy generation, the majority of college students today have all their work on their laptops and computers. The assignment writer UK suggests that teachers connect with students via e-mail and other networking apps. They are SO many that countless times you may tend to forget all of the account details that you're signed up for.
The Dashline app is like a secure mobile wallet that stores all your account details in one place. You may store all your passwords in a single spot and also generate unique passwords for your accounts. This can be extremely useful for you if you're not that great with remembering too many passwords (Just like me) and free yourself from the possibility of having to recover your password multiple times.
Left to Spend
If you use to spend your money blindly as a college student, you'll find your wallet empty in the middle of the month and I'm sure you don't want that. The cheap assignment writing service UK based websites suggest that with "left to spend app", this will never be a problem. This financial management app allows you to simply set a daily budget and make entries of all your spending and savings. The assignment writing service websites state that this app then tells you're your allowance and budget for the week or month.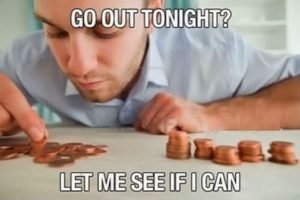 Relax your mind with Pocket Yoga!
I understand the struggles and anxiety that comes with getting your college degree. Therefore, I highly encourage students to get involved in yoga for relaxation. You also watch this video to practice some yoga techniques to increase your concentration in class:
Following are some of the benefits of yoga on college students:
Better Sleep
Improves Digestion and Increases metabolism. …
Enhances Your Physical Appearance for fresher skin
Boosts Your Self-Confidence
Cultivate Your Sense of Self-satisfaction
Improves your Focus and Mental Clarity
Maintain Your Sanity
The pocket yoga app is one of the best apps that you can use for accessing a wide number of instructional guidelines as beginners. It also has illustrations and online instructors that guide your way. Not only this, but the cheap assignment service websites suggest that the app also lets you track your progress with great ease so you know where exactly you're standing on your mental and physical journey!
Wolfram|Alpha- The computational knowledge engine!
Let me put this straight: This app is nothing like the normal search engines that you experience on a daily basis. Why?
Well, this computational knowledge engine can answer all your questions, perform computations and conduct analysis regarding a wide spectrum of subjects. Whether you're requiring help with complicated algebra and calculus or understanding complex chemistry or physics concepts, the assignment services UK based bloggers believe that this app has it all. Therefore, you can uncover absolutely any knowledge that you face difficulty in, with just using a simple search engine!
9 Free cloud storage with MEGA!
There are numerous lecture videos and notes that you need saving up in your devices as college students. There's no doubt that getting your devices free of so much data is not also an effective option and so, you NEED some extra space so you can keep all the data that you require. For this reason, the MEGA app provides you with 50GB free cloud storage so you can manage and share your files from any device, anywhere!
Conclusion:
If technology is used for the right purposes, they can benefit us by enhancing our working and assist us in doing them with much more efficiency. As college students, you already have too much on your plate and you so, using the right apps can definitely help in making your academic lives smoother!